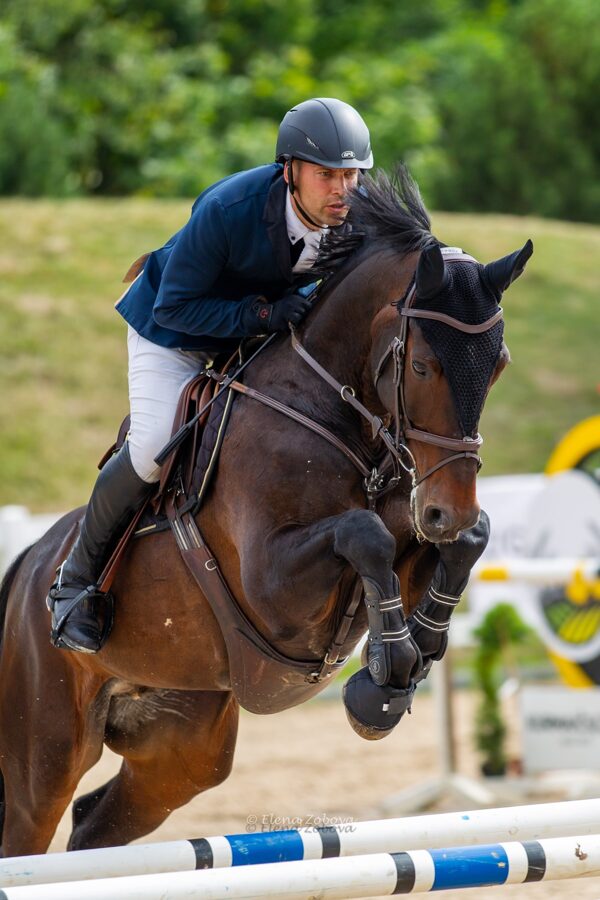 Nauris Laizāns
Nauris is the founder of Equus Anima and he specialises in equine sports medicine, orthopaedics, orthopaedic surgery and pre-purchase examination. Nauris has undergone training in clinics in Finland, Germany, Belgium and Switzerland.

Since graduation Nauris has worked as a private practicing veterinarian and lecturer in the faculty of veterinary medicine of Latvia University of Life Sciences and Technologies as well as a surgeon in the university equine clinic.

Nauris used to be professional rider and competed in international level show jumping competitions. In 1999 he set Latvia's record in puissance competition with horse Diena, that was not beaten till 2010. Today he is back on horse and competing for his own pleasure on amateur level. Being with horse in show arena helps him to understand the essence of sports medicine.

Nuris has accompanied latvian rider Kristaps Neretnieks

in Tokyo Olympic games and also lithuanian, russian sportsmen in world championship finals and world equestrian games as treating veterinarian.

Besides horses and medicine, Nauris enjoys running, skiing, snowboarding, reading books and playing piano.